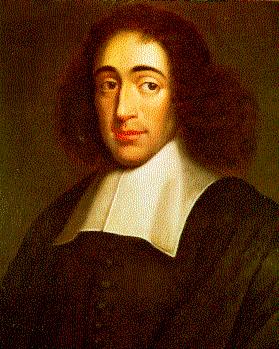 Guide to Philosophy on the Internet
Peter Suber, Philosophy Department, Earlham College
I stopped updating this guide in February 2003, after eight years online. I plan to leave it online for the foreseeable future and hope that enough links are still alive to make it useful.
I know that the guide contains many dead links and omits many valuable new sites. For a comprehensive, well-organized, and up-to-date guide to philosophy on the internet, I can recommend Tom Stone's EpistemeLinks.
—Peter Suber
42. A large number of reasons to think that 42 is the answer to the riddle of the universe.
Alexandria. "Cosmology, Philosophy, Myth, and Culture." From David Fideler.
AllExperts.com Section on Philosophy. Ask a philosophical question. A human "expert" will answer.
The Argument Clinic. From the Philosophy Department at the University of Northern Colorado. Submit an argument on a form, receive an evaluation by email.
Ariadne. Calls itself the first search engine for philosophy sites on the internet. All help files are in German. Also see the mirror site in Vienna.
Ariadne's Thread. "Experiments in Critical Thinking." From James DeHullu. Current topics are abortion and affirmative action.
Ask the Philostopher [sic]. From David Cloutman.
The Australasian Philosophy Home Page. From Huw Price.
Betwixt the Margins. Links to Continental philosophers, from Erik Lindland.
Big Dummies' Guide to Theology, Philosophy, and Ethics. From Orrin R. Onken.
Bloomsbury Guide to Human Thought. Edited by Kenneth McLeish. Searchable.
Books in Philosophy. A very large searchable stock of philosophy books in print, for sale at a discount. From the Philosophy Documentation Center.
Bookstores Specializing in Rare and Antiquarian Philosophy Books
Brockwood Park. The school and study center founded by J. Krishnamurti.
Brown Electronic Article Review Service (BEARS). Short refereed reviews of recent articles in moral and political philosophy.
Can Machines Think? Graphical maps of the major positions and arguments from MacroVU.
The Catholic Encyclopedia. Under construction.
Chat and Dialog
Chinese Philosophy. From Steven A. Brown.
Chinese Philosophy. From Su Tzu.
Clandestine E-Texts From the Eighteenth Century. From Gianluca Mori. Mostly works of French philosophy.
Compulog Net. Home page of network of sites working on computational logic. Coordinated by David Pearce.
The Cry Philosophy Community. One of the Howard Rheinbold virtual communities. From Community Ware and Durand Communications.
Conferences and Events
Cosmic Baseball Association. Stats on the Alphatown Ionians.
The Daily Translation. From Tom Trelogan. A new problem in predicate logic translation every day, taken from the news. With an archive of answered problems.
Departments of Philosophy. There are many lists, but these are the most useful:
Dictionaries and Glossaries. These were formerly located here, but I've moved them to a section of their own.
Directory of Women Philosophers. From the APA. Searchable.
Early Modern Philosophy. From Dennis Des Chene. Under construction but ambitious.
Encéphi - L'encyclopédie électronique de la philosophie. French encyclopedia of philosophy under the direction of Robert Tremblay.
Enciclopedia Multimediale delle Scienze Filosofiche. Italian encyclopedia of philosophy. From Radio Televisione Italiana.
The Engaged Buddhist Dharma Page. Human rights and political action from a Buddhist perspective.
Ethics and Values Studies Program. Funding opportunities from the National Science Foundation, Directorate for Social, Behavioral and Economic Sciences.
Ethics at UNESCO. From UNESCO.
The E-Ville Dialogues. From Shana M. Fisher.
The Eyes and Mind Page. "Popper flavoured Maxims and Explanations." From Fabrizio Bartolomucci.
Famous Dead Non-Theists. From Mark Gilbert.
Film-Philosophy Electronic Salon. From Daniel Frampton.
Freethinkers. From Zardoz.
Great Ideas home page. From Bowling Green State University.
Great Philosophers of the Western World: Rogue Gallery. Offbeat reflections on selected philosophers.
Great Thinkers and Visionaries. A personal list from Alexander Chislenko. Good links for those he includes.
The Grey Labyrinth. Logical, philosophical, and mathematical puzzles. From Kevin Lin.
Guidebook for Publishing Philosophy, 1986 Edition. By Maricia Yudkin and Janice Moulton. There is a 1997 edition by Eric Hoffman, but it is not on the web.
A Guide to English Translations of Continental Philosophers. From Thoemmes Press. Under construction.
Hackett Publishing Company. The publisher specializing in philosophy.
Hegel's Phenomenology, An Online Study. Archive of a mailing list.
Here, Madam. Short introductions to the major branches of philosophy and canonical figures. Anonymous.
Historians and Philosophers. "A collated web index of significant historians and philosophers." A large number of names with links to primary and secondary sources on the web. From Peter Ravn Rasmussen.
History of Western Philosophy Summary Outline. From Patrick Distante.
Humor
The Idea Channel. Contemporary scholars discuss their ideas. Jump to the philosophy section (so far, all right-wing thinkers).
Indigo Aesthetics. Teaching aesthetics as if it matters.
IntellecTease. Philosophical T-shirts and stationery for sale.
Intellectual History. From the University of California, Riverside.
The Invention of Knowledge. An essay in epistemology by Art Bardige.
Jain Philosophy. From Phil Adams.
The Kantian Ethics Companion. From five students in Rick McCarty's Kantian Ethics course at East Carolina University, Spring 1999.
K.I.S.S. of the Panopticon. Introduction to cultural theory, including many philosophers. From Dougie Bicket.
Knowledge Fractagramming. Heuristics to aid concept formation. From Peter McGuire.
The Left Hemisphere. "Skepticism, Religion, and Secularism on the WWW."
Library of Living Philosophers. The book series.
The Logic Daemon. Interactive proof tester for propositional logic. Recently enhanced to include predicate logic. From Colin Allen.
Logic Puzzles. From Arlet Ottens.
The Lovers of Wisdom Web Site. From Hope May, Michael Russo and Joe Salerno. Online supplement to Daniel Kolak's book of the same title.
The Meaning of Life. A list of portentous formulae. Send yours to the maintainer and it will be included.
The Meaning of Life and Everything Society (MOLES). From David Tow.
The Memory Hole. Links on anarchism and philosophical egoism. From Alan Koontz.
Meta-Encyclopedia of Philosophy. One alphabetical index to the contents of the major philosophical encyclopedias and dictionaries. From Andrew Chrucky.
The Metaphysics of Blue. "Looking for soul in a soulless world." Apparently anonymous.
The MIT Encyclopedia of Cognitive Sciences (MITECS). Requires registration ("subscription"), at no charge.
The Ferrater Mora Chair of Contemporary Thought. At the University of Girona in Spain.
My Absurd World, And Yours. Existentialist images, texts, and links. From Travis Zinn.
Nihilism. An essay against it, with a few links, by Paul Stewart Snyder.
No Dogs or Philosophers Allowed. Web site of the TV show.
On-Line Information on Publishers in Philosophy and Related Disciplines. Book and journal publishers. Aims for completeness. From Peter Milne.
Online Papers in Philosophy. These were formerly located here, but I've moved them to the section on Etexts, where they form a subsection of their own.
The Origins of Knowledge. From Onar Åm.
Ourminds Library of Eastern and Western Philosophy. From Angelo Gagliano.
An Overview of Russian Philosophy. From Mikhail Epstein.
The Oxford Companion to Philosophy. Edited by Ted Honderich. Excerpts only. Searchable.
Page of Honest Intellectual Inquiry. Books read and recommended by rpcman.
Patton's Argument Clinic. An introduction to "the good, the bad and the idiotic debates in modern philosophy."
Petition to Save the Bibliotheca Philosophica Hermetica. Sign by email to help prevent a valuable Dutch collection from being dispersed. Not clear when the collection might be sold. Posted here August 24, 1997.
Philosopher of the Month. From Chase Wrenn.
Philosophers and their Ideas. Brief summaries, amounting to a short history of philosophy. Anonymous. This site has disappeared. Can any readers help locate it?
The Philosopher's Sight. An attempt to organize discussion of philosophy papers self-published by their authors on the web. So far just an idea.
Philosophical Argument. An interactive tutorial by Jon Dorbolo.
Philosophical Counseling
Philosophical Influence: Statistically Determined. From Andrew Chrucky. Textual and graphical excerpts from his book.
The Philosophical Institute. Online philosophy courses from Karen Olesch-Williams.
Philosophy —A History of Ideas. For secondary school students. From nilslg.
Philosophy and the Information Superhighway. An outdated guide to online philosophy. Only a few years old but already of antiquarian interest.
Philosophy Crossword Puzzles. From Gordon Ziniewicz.
The Philosophy Explorer. From Paul Miranda.
Philosophy For All. A London-based organization that hosts philosophical debates, workshops, round-tables, and walks.
Philosophy for Children. Also see journals and associations.
Philosophy for Everyone. From Ryan Breedon.
Philosophy Goes Public. Web page for the discussion whether to launch a philosophy journal for the general public. From Raymond S. Pfeiffer.
Philosophy in the Low Countries. From Ph. Keulemans.
Philosophy in the News
Philosophy in the North East. That's northeast England.
Philosophy is Everybody's Business. "A Syntopical Approach to the Common Sense of Practical Philosophy." From the Center for the Study of The Great Ideas.
Philosophy of Science Paper Review Project. Student papers from at course at Indiana University Southeast made public for comment.
Philosophy Professors with Home-Pages
Philosophy Quiz. From The Centre for Thomistic Studies (Sydney, Australia).
Philosophy Radio. Links to philosophy radio programs, organized by topic. From Thomas Hancock.
Philosophy Service. Subscribe to a daily dose of philosophy by email.
Philosophy Since the Enlightenment. From Roger Jones.
Portraits of Philosophers
Postmodern Dreaming. "Contemporary Philosophy, Critical Theory, Semiotics, Linguistics, Poststructuralism and Postmodern Thought" —especially on the subject of dreams. From Richard Wilkerson.
Post-Renaissance Thought. Political philosophy links from St. Martin's Press.
Prisoner's Dilemma. Play in real time against a software rival. Another implementation.
Quotations. These were formerly located here, but I've moved them to a section of their own.
Rebekkah's Philosophy Page. From Rebekkah Shrimplin.
Religious Atheisms. "A Guide for the Compleat Atheist." From tpkunesh.
Rivendell's Philosophy Page. An introduction to philosophy.
The Routledge Encyclopedia of Philosophy. Overview of the ambitious reference work. No on-line content beyond samples, but more than an advertisement.
Schemata for Fossicking Philosophers. Anonymous.
Sean's List of Miscellaneous Philosophy Sites. From Sean Cearley.
Slick Maneuver Identification Tables. From Luke Setzer. Study guide to fallacies based on William Kilgore's logic text.
Society for the Elimination of All Truth. And its journal, Life and Death.
Software for Philosophy
Southern California Philosophers On-Line. Links to Southern California philosophy departments and individual philosophers with home pages.
Stoic Registry. If you're a Stoic, sign up, unless you think Stoics wouldn't do that.
Theistic Philosophers on the Web. A list from Richard Brian Davis.
The Thinking Man's Minefield. From Kevin Solway.
Thinking's Legacy and the Evolution of Experience. From Cliff Skoog.
Timelines of the History of Philosophy. Omitting at least for now timelines of the life and works of individual philosophers.
Twentieth Century World Congress of Philosophy. Boston, August 10-16, 1998.
UMI Dissertation Abstracts in Philosophy, Religion, and Theology. University Microfilms International. Searchable.
The Undergrowth of Philosophy. Links to "all that is wacky, preposterous, and just plain silly in contemporary philosophy" in the opinion of Rita Zurcher. From the National Association of Scholars but not necessarily reflecting its views.
The Unemployed Philosopher's Guild. A gift company. "100% of all proceeds go to unemployed philosophers!"
Victorian Web, Philosophy Overview. Brown University.
Webrings
Western Philosophy. Part 3 (the philosophical part) of the larger Neural Surfer site. From David Christopher Lane.
Who the Heck Were Calvin and Hobbes? From Daniel Berlin.
Wisdom in the Eye of the Frog. Classical philosophical questions answered with the aid of insights from the genetics of a frog's eye. Based on a book by Robert Vermeulen.
Women Philosophers. From SWIP.
Zen in Daily Life. From Ofer.
Zen Stories to Tell Your Neighbors. From John Suler.
Zen Quip Generator. From the Southwest Chogye International Zen Academeia.
Zeno's Coffeehouse. Puzzles and brain teasers, with answers for all but the most current one.

Peter Suber, Department of Philosophy, Earlham College, Richmond, Indiana, 47374, U.S.A.
peters@earlham.edu. Copyright © 1996-2002, Peter Suber.