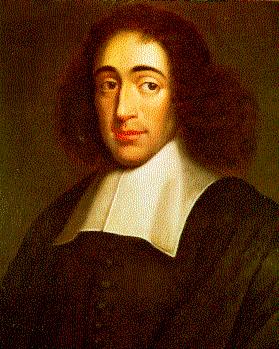 Guide to Philosophy on the Internet
Peter Suber, Philosophy Department, Earlham College
I stopped updating this guide in February 2003, after eight years online. I plan to leave it online for the foreseeable future and hope that enough links are still alive to make it useful.
I know that the guide contains many dead links and omits many valuable new sites. For a comprehensive, well-organized, and up-to-date guide to philosophy on the internet, I can recommend Tom Stone's EpistemeLinks.
—Peter Suber
Philosophy Bibliographies
Also see the sections on Topics, Journals, Etexts, and Preprints.
Analytic Bibliography and Bookstore. By Rodrigo Vanegas.
Jean Baudrillard Annotated Bibliography. By Ben Attias. Annotations are extensive.
Bibliographie des études relatives à Anthony Ashley Cooper, troisième Comte de Shaftesbury. From Laurent Jaffro.
Annotated Bibliography of Books of Ethics. From W. Allen Ashby and Paul Ashby. Under construction, accepting users' email nominations.
Annotated Bibliography on Wisdom. From Copthorne Macdonald (from his book, Toward Wisdom).
Association for the Scientific Study of Consciousness Selected Bibliography 1970-1996. By Thomas Metzinger and David Chalmers. Searchable. Password protected, only accessible by members to members of the ASSC.
Basic Resources in Bioethics. By Mary Carrington Coutts. Selected online resources as well as a thorough bibliography.
A Berdyaev Bibliography. By Steven Janos.
Bibliografia Gramsciana. Very thorough collection of works about (not by) Gramsci. Too large (10,000+ entries) to display; searchable only.
Bibliografia sulla Didattica della Filosofia. On teaching philosophy. By Fulvio C. Manara.
Bibliographies. A well-organized collection of philosophical bibliographies, from Lorenzo Cuna. Also available in Italian.
Bibliographies of Philosophers Writing on Film. By Ludvig Hertzberg.
A Bibliography of Analytical Philosophy. By Luciano Floridi.
Bibliography of Autopoiesis and Enaction. Based on the work of Humberto Maturana and Francisco Varela. By Randall Whitaker.
Bibliography of Belief Revision and Nonmonotonicity. By Raymundo Morado. Searchable only, not a list for perusing. Indiana University.
Bibliography of Bioethics. Very large and well-organized. Searchable. From Genetics and Public Issues.
Bibliography of Buddhism and Human Rights. By Damien Keown.
Bibliography of Common Sense Psychology. By Alexander Maeder.
Bibliography of Concepts of Self, Person, and Personal Identity. By Shaun Gallagher.
Bibliography of Information Technology Ethics. By Bashir Jiwani.
Bibliography of Panajotis Kondylis. From Bernd A. Laska.
Bibliography of Materials Related to Synchronicity. By Patricia Barlow-Irick and Steven Hladkyj.
A Bibliography of Metaethics. By James Lenman.
Bibliography of Military Ethics. By J.H. Toner.
Bibliography of Personalism. By Shaun Gallagher.
Bibliography of Philosophical Counseling. Apparently by Kenneth Cust.
Bibliography of the Writings of Clarence Irving Lewis. By John Shook.
Bibliography on Incommensurability. From the Center for Philosophy and Ethics of Science, University of Hanover.
Bibliography on Polish Philosophy in Italy. By Francesco Coniglione.
Bibliography of Truth. By Paul Saka.
Bio-Bibliographical Directory to Writers on the Theory, History, and Culture of Science and the Humanities. From Hartmut Krech.
Maurice Blanchot Bibliography. By Reginald Lilly.
Buddhism and Medical Ethics: A Bibliographic Introduction. By James Hughes and Damien Keown.
Bibliography of Some Major Works on Confucian Philosophy. By Bryan W. Van Norden.
Bibliography of Void and Emptiness. By Albert Ribas.
Noël Carroll Bibliography. By Ludvig Hertzberg.
Stanley Cavell on Film. By Ludvig Hertzberg.
Cicero Bibliography. By Bob Cape and Chris Craig.
Hélène Cixous: A Bibliography. By Eddie Yeghiayan.
Cognitive Science and the Arts: A Collaborative Bibliography. By Cynthia Freeland.
Collected Bibliography of the Philosophy of Chemistry. From HYLE, the journal of the philosophy of chemistry.
Collective Multidisciplinary Bibliography of the Phenomenological Movement. From the Center for Advanced Research in Phenomenology.
A Comprehensive Anarchist Bibliography. By Dana Ward.
Consciousness and the Brain: Annotated Bibliography. By Ralph Ellis and Natika Newton.
Contemporary Philosophy of Mind: An Annotated Bibliography. By Dave Chalmers.
Critical Theorists' Library. By Kenneth G. MacKendrick. Part of the larger site, The Forge.
Critical Theory Resource. A collection of bibliographies on critical theorists from the University of California at Irvine.
Donald Davidson Bibliography. By Volker Meurer.
Manuel DeLanda Annotated Bibliography. By Tom Tyler.
Jacques Derrida Bibliography. Apparently by Peter Krapp.
Jacques Derrida Bibliography. By Eddie Yeghiayan.
Detailed Bibliography of Nino Cocchiarella. By Raul Corazzon.
Diagrammatic Reasoning Bibliography. By Michael Anderson.
Evolutionary Epistemology Bibliography. By Gary A. Cziko and Donald T. Campbell.
Extended Bibliography of Roman Ingarden's Works. Apparently by Francesco Coniglione.
Feminist Theory. By Kristin Switala. With subsections on aesthetics, epistemology, ethics, history of philosophy, and other philosophical topics.
Foucault Bibliography. By Antonio Gonzales Fernandez.
Heidegger Bibliography. By Antonio Gonzales Fernandez.
Berys Gaut Bibliography. By Ludvig Hertzberg.
GeoEthics, A Bibliography. By William S. Lynn.
A Guide to Selected References on Hermeneutics. By Allen S. Lee.
Heidegger Bibliography. By R. Daniel McIntosh.
Heidegger Bibliography 1910-1976. From Christian Sommer.
Human Rights Bibliographies. From the DIANA International Human Rights Database.
Hume Bibliography. By Antonio Gonzales Fernandez. Hume's works, and Spanish secondary sources.
Hypertext Bibliography of Complexity Measures. By Bruce Edmonds.
International Philosophical Bibliography. From Institut Supérieur de Philosophie (Université Catholique de Louvain) and the Hoger Instituut voor Wijsbegeerte (Katholieke Universiteit te Leuven). Also available in French.
International Society for Environmental Ethics Bibliography. Covers the last 20 years. Searchable.
Bibliographie Panajotis Kondylis. By Bernd A. Laska.
Levinas: English Bibliography. By Robert Bernasconi.
Emmanuel Levinas: A Bibliography of Secondary Sources in English. By Anthony Beavers.
Clarence Irving Lewis, A Bibliography. By John Shook.
Niklas Luhman Bibliography. By Martin Rost.
Bibliography of Hugh MacColl. By Michael Astroh and Johan W. Klüwer.
Bibliografia Machiavelliana. By Rosalba Longo Cioffi.
Alasdair MacIntyre Bibliography. By William Hughes.
Jean-Luc Marion: A Bibliography. By James K.A. Smith and William Van Otterloo.
Mead Bibliography By Lloyd Gordon Ward and Robert Throop.
Media Ethics Bibliography. From the Poynter Institute for Media Studies.
Medical Issues and the Person: A Bibliography of Philosophical Sources. By Shaun Gallagher.
Addison Webster Moore, A Bibliography. By John Shook.
Charles W. Morris, A Bibliography. By John Shook.
Neurophilosophy Bibliography. By Pete Mandik.
Nietzsche Bibliography. By J.F. Humphrey.
NOEMA: The Collaborative Bibliography of Women in Philosophy. Searchable.
Martha C. Nussbaum: A Selected Bibliography. By Eddie Yeghiayan.
Michael Oakeshott Bibliography. From the Michael Oakeshott Association.
Bibliography of Arthur Pap. By Alfons Keupink.
Pier Paolo Pasolini
Patrologia Analytica. "A Short Bibliography on Analytic Philosophy, with a list of the top 100 books in the field selected by members of the internet community." By Luciano Floridi.
The Philosophical Debates. By Cheryl and Michael Patton. Introductory bibliography to five major major philosophical questions.
Philosophical Writing: An Annotated Bibliography. By Will Buschert.
Philosophy and AI: An Annotated Bibliography. By Brian J. Rosmaita and his grad students at Kent State University.
Philosophy and Computing, A Bibliography. By Luciano Floridi.
Philosophy Documentation Center Bibliographies. Descriptions and ordering information, but no online content.
A Philosophy of Artificial Life Bibliography. By Brian Keeley.
Philosophy of History Bibliographies and Reviews. By Nickolai Rozov.
Philosophy of Psychiatry Bibliography. By Christian Perring.
A Primary Bibiography of Lonergan Sources. By Father Terry J. Tekippe. Also see Tekippe's bibliography of secondary sources on Lonergan.
John Rawls: A Selected Bibliography. By Eddie Yeghiayan.
Max Scheler Bibliography, Secondary Literature. By Manfred Frings.
Science Ethics Bibliography. By Vince Hammer.
The Scottish Enlightenment Bibliography. By Ross Emmett.
A Select Bibliography of the Historical Orientation of the Philosophy of Science. By Peter Barker and Xian Chen.
Self-Deception Bibliography. From the Consciousness in the Natural World Project, University of Stirling.
The Senses: A Philosophical Bibliography. By Fiona Macpherson.
Antonio Rosmini Serbati. By Rosalba Longo Cioffi.
A Short Webliography on Computer Ethics for Philosophers. By Luciano Floridi.
SKEPTIC Annotated Bibliography. On paranormal research and its critics. Thorough, well-organized, and well-annotated.
Murray Smith Bibliography. By Ludvig Hertzberg.
Subject Bibliographies in Environmental Ethics. A collection of many online bibliographies on different topics in environmental ethics, compiled by Timothy Weiskel.
Charles Taylor Bibliography. By William Hughes.
Teaching Medical Ethics: Bibliography. By Georg Marckmann.
Stephen Toulmin Bibliography. By Robert O'Hara and Patricia Dew.
The Untimely Past. By Jeffrey Hearn. Large bibliography on philosophy of history and post-structualism. Many entries extensively annotated. Also links to related resources.
The Variety of Historicisms. Bibliography assembled for a 1990 conference. Searchable only.
Women's Studies: Philosophy. By Sara Brownmiller. The philosophy bibliography in a series of disciplinary bibilographies produced by the Association of College & Research Libraries, Women's Studies Section. Books only.

Peter Suber, Department of Philosophy, Earlham College, Richmond, Indiana, 47374, U.S.A.
peters@earlham.edu. Copyright © 1996-2002, Peter Suber.